The catering service of the restaurant "Poseidon" is the organization and organization of receptions, banquets and other events of any complexity. Catering requires proper maintenance, that's why in our restaurant "Poseidon" only qualified chefs and waiters work.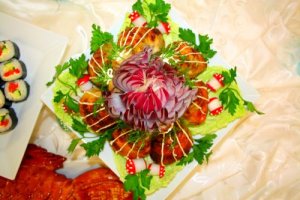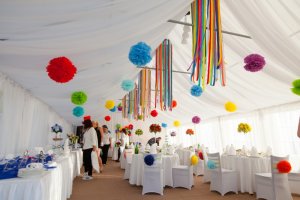 We will not only deliver drinks and food to the venue of the reception, but also take care of the appropriate design of the hall, adjust the sound, install the necessary lighting and develop, if desired, an entertainment program.
For the out-going buffet table, as well as for banquets, the restaurant administrator develops a special menu, taking into account the thematic focus of the event. Outbound buffet is a fashionable and actual form of holding corporate events. The organization and holding of an out-of-door reception is not just one of the ways to quickly accept any number of guests, with minimal expenses for you, this method can solve a lot in favor of your image, career and further connections with people important to you.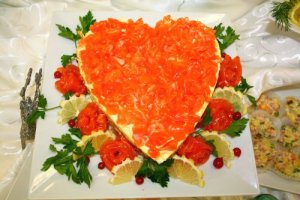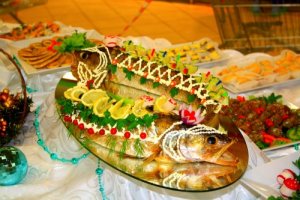 The organization and holding of banquets is one of the main activities of the visiting restaurant "Poseidon". We are ready to embody any of your ideas: you can celebrate your anniversary at home or in nature, hold a corporate banquet in the office or specially rented premises, which our company will also pick up. The widest choice of dishes cooked by top-qualified chefs will be delivered to the banquet you ordered. We guarantee high professionalism, impeccable service, creative approach to holding any of your events. Entrust your holiday to the best service in the city, and we are sure that you will become our regular customer!