The banquets hall of the restaurant "Navigator"
Working hours: 7:45 – 22:00
phone: +7 (4012) 566-255
The hotel offers You several banquet rooms
celebration of wedding and anniversary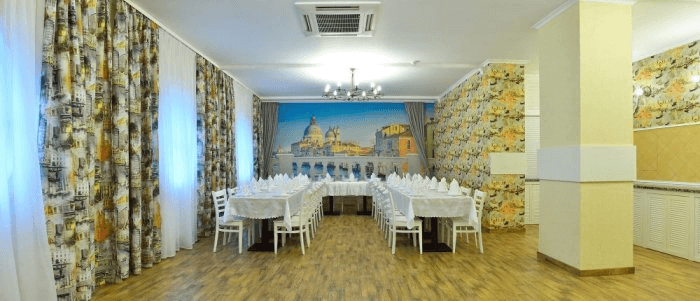 Banquet room "Venice"
It may receive 40 guests. The room is designed in Venetian style in light-beige tones and this is give lightness, serenity and pacification.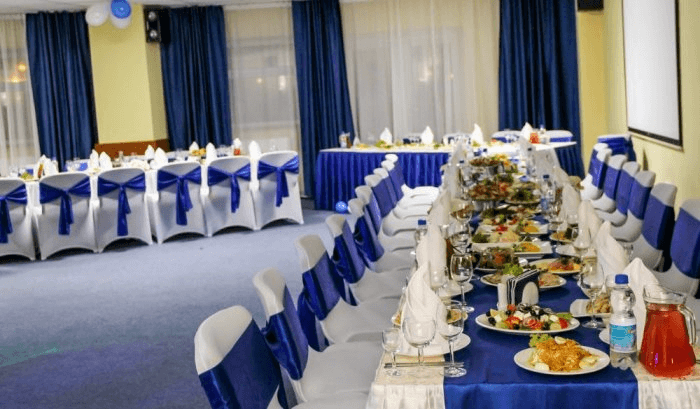 Conference hall
This is the place where fine combine refinement, "good taste" and comfort with the goal to give Your arrangement unique and portliness. We offer You conference hall for 120 persons for realization different measures: business trainings and seminars, international forums and meetings of official delegations, also corporative parties and weddings. The great hall will be complicated by services which fill up any event in the best way.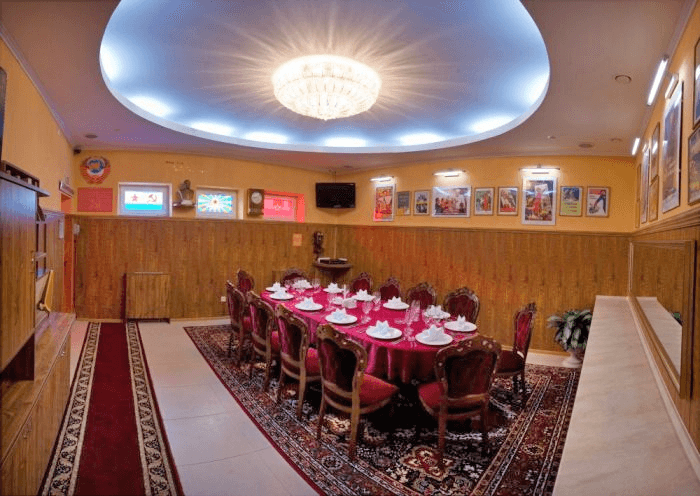 Banquet room "USSR"
This banquet room receives small company up to 15 guests. The design of the room is soviet theme with characterized that period attributes. Velvet hangings, thematic classic wooden furniture, huge chandelier of that time, placards of soviet period all these are correspond to soviet epoch middle of last century.